March Madness: Book Bracket Challenge
It's time for a Book Bracket Challenge at the Enid Public Library!
*Please note: It has come to our attention Facebook isn't letting our bracket challengers post a picture of their bracket. ANY comments on ANY of our Book Bracket posts (including this one) will enter you to win a bookstore gift card!*
Each category has librarian recommended books, and they'll go head-to-head in children's, YA, fiction, and nonfiction, and then will go head-to-head against each other for an overall winner.
Why play?
Participants have a chance to win a $25 gift card from Putnam Six and bragging rights so fill out your bracket, take a picture, and post it on the original Facebook post pinned to the top of our page. (That'll be your entry for the grand prize!) OR simply comment with who you think will win it all!
How to Vote:
We'll have daily polls until we have a winner! It's okay if you haven't read the book. Make your best guess on which will be the Favorited book to win against the other in each pairing. The entire bracket challenge will be online. It's the only way to vote so be sure to keep your eye on our social media pages every Monday-Friday!
Polls will post on Mondays beginning March 18th, the final poll taking place the first week of April. Check back daily to vote!
How will we be notified if we win:
Winner will be contacted on Monday, April 8th! We will reply directly to your bracket in the original Facebook post pinned to the top of our Facebook page. We'll also send you a private DM so you'll be sure to see it. The winner will be selected randomly through random.org. The best bracket simply gets bragging rights. We want everyone to have fun, discover new books, and build connections with like-minded readers.
You don't need to have a library card to vote, but if you win you will need to be able to pick up your prize at the library.
Good luck, and…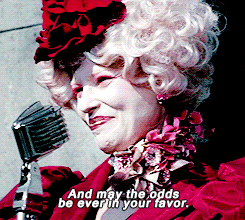 Want a fillable pdf of the book bracket? You can download and edit to your own device, save, and upload: http://bit.ly/2IYuNx2 
Disclosure: this giveaway is not associated or given by Facebook. It's purely at the Enid Public Library's whims and love of books. Most of all, have fun!